NEW- We are going digital!
Our business is changing to keep up with the demands of the 21st century! We have come along way over the past 12 years. We've come out the other side of a recession, a global pandemic, the Brexit deal along with all of its daily challenges and now we feel it is the right time to update our way of working.
So we are going online!
We are offering a new Click & Collect/Delivery service with a new minimum spend of £30.
Why have we made these changes?
Not only have you as a consumer changed the way in which you buy, but we have also changed the way we purchase flowers, plants and sundries to keep up with demand.
Our flower buying processes have changed and by encouraging pre-ordering online, it gives us a more accurate forecast of what to order and when. This helps us to avoid unnecessary waste, be more sustainable and to keep true to our eco outlook. It also helps us create reports and analyse buying trends, so we can keep creating your favourite designs and adapt when we need to.
Our new minimum spend of £30 reflects the ever increasing prices of flowers and their import to the UK, along with other increasing overheads too which we're all experiencing at the moment.
By operating online only, it gives us more time to focus on each individual order which we create bespoke and gives priority to those who have pre-ordered with us.
By ordering online, you can accurately see the floral design you're after- a picture speaks louder than words! It also allows you to add a customisable personal message to your order (with all your weird and wonderful spellings!) which we can sometimes mishear over the phone! #awkward! You also get a full order summary and confirmation and you will receive delivery notifications via email. The website allows you to create a customer account, keeping all your details for your next order. Swish we know! Also, our webshop is available to use 24/7!
Another big plus is that is gives us more flexibility with our wedding and event work outside of our workshop. This forms a huge side to the business (that you don't always necessarily see!) and we want to be able to dedicate the appropriate time to each of our wonderful couples for their big day.
So what does this mean for you as a customer?
Going forward, you can still order with us for both collection and delivery via our webshop. (online purchases are preferrable, but we also available on the phone too).
Our collection times will run between 10am and 4pm Tuesdays through til Saturdays (we remain closed Sundays and Mondays).
Our deliveries will run between 9am and 5pm Tuesday through til Saturdays (we cannot offer timed deliveries).
We take Same Day delivery orders up until 10:30am online. Our phone lines are only open 10am til 10:30am for Same Day deliveries but open 10am-4pm for all other enquiries or pre-orders.
Same Day collections are preferable before 10:30am, however we will always try to accommodate you after these hours. Call us to discuss.
All orders made must be paid for in advance ready for your chosen collection/delivery slot.
As a final note, we wanted to say a big thank you to all of our super customers for your continued support & understanding in our changes. We look forward to still receiving your custom but in a more modern and digital way!
Love from,
All The Team @ Ragged Robin
................................................................................................................................................................................................................................................................................................
About Ragged Robin Florist
We are a family run florist and gift shop situated on the outskirts of Wymondham, a small market town. With our team of experienced florists, we pride ourselves in creating unique floral gifts, using the freshest flowers and leading design skills.
Over the years we have striven to remain a step ahead, constantly looking for ways to further improve both the quality of the imported flowers and the wrapping and presentation of our arrangements – while maintaining our signature style and being eco conscious. We use biodegradable floral foam wherever possible, we use natural materials such as tissue paper, kraft paper, twine and raffia and restrict our use of cellophanes wherever we can.
Ragged Robin Florist specialises in delivering bouquets beautifully gift-wrapped with natural materials like tissue paper and raffia to make sure that the flowers are the star of the show whilst sticking to our eco ethos. Our most popular design is our Hand Tied bouquet, using seasonal blooms and designed prestigiously. We cater for weddings, funerals, conferences and other occasions and our floral arrangements have decorated churches, halls, hotels and wherever else that special occasion is happening.
The cut flowers and plants used at Ragged Robin Florist arrive fresh from Holland 4-5 times a week- to ensure quality is the very best – or grown locally – using local companies in and around Norfolk.
We pride ourselves on being different and creative, and use local craftsmen in our shop with handmade vegan candles, greeting cards, home ware and unique gifts made within Norfolk.
Winner of 'Best Norfolk Florist' in the Muddy Stiletto Awards 2018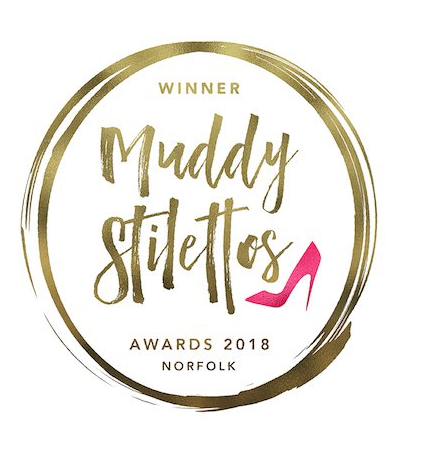 Members of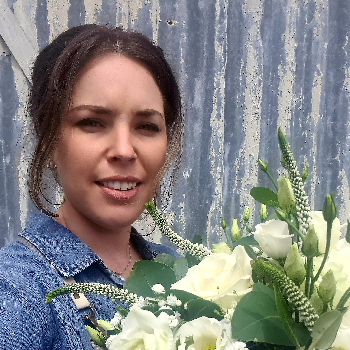 I opened the shop in 2012 after running a small business from home. The thing I love the most about my job is the variety between the seasons.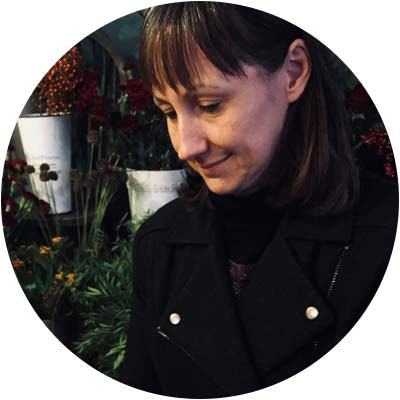 I did some work experience back in August 2012 and then officially became a Jasmine employee (before we became Ragged Robin!) in October 2012.